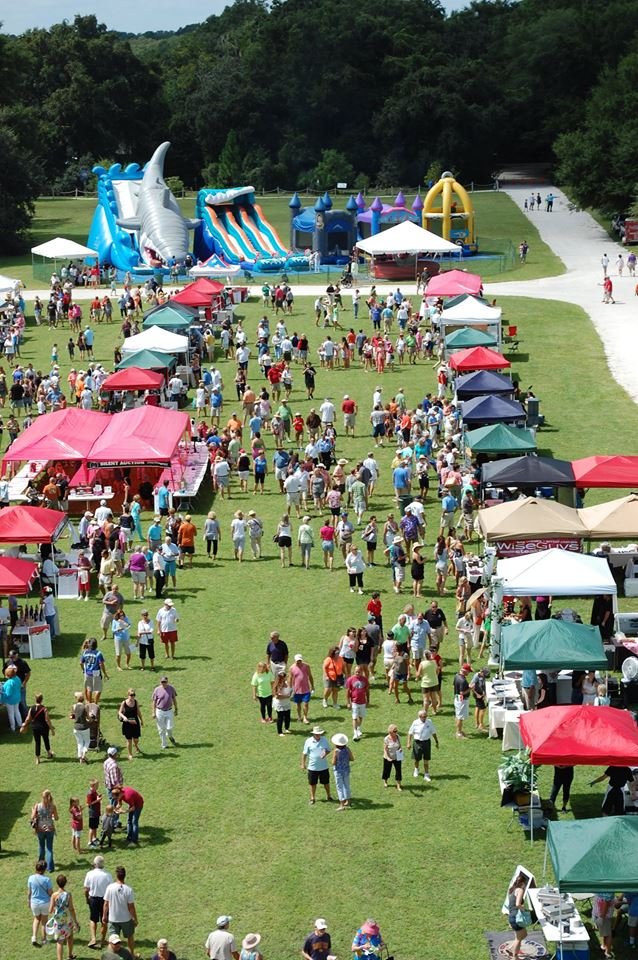 We are so happy to announce that the 12th Annual Italian Heritage Festival will be back for 2022! We look forward to seeing you all again on  Saturday, October 22, 2022 at The Coastal Discovery Museum at Honey Horn.
As always, the Festival is a robust celebration of Italian culture with food and live entertainment. Our crowd-pleasing grape stomping contest will return as will our pizza eating contest. We'll have some new events too, so don't miss it! The Festival will offer a full slate of activities for locals, visitors, and kids.
A number of booths will be dedicated to traditional Italian foods. such as cheeses, breads, pasta, fish, meatballs, sausage and calzones, and delicious sweets, including Italian ice, gelato, biscotti and zeppolis – many sponsored by local restaurants. We offer a silent auction featuring an extensive selection of gift certificates to golf foursomes at our world-famous courses, area restaurants, boat cruises, spa visits, and of course, gift baskets, and a wide range of crafts, gifts, and art works on which to bid.
The Hilton Head Italian Heritage Festival will be held rain or shine.
Tickets cost $6/person, free for children under 10. Parking is free. No pets please!